Fencing Erectors Positions - Cork
Location: CORK
Area: West, East and North
Type: Full Time
To Apply: E-mail your CV to info@frsfencing.ie or call Gordon Kingston on 023 8844200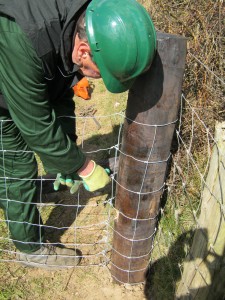 We have a strong fencing reputation in Cork and are looking to expand our team of fencers, with 6 full time positions available. Experience erecting fencing is an advantage and further training will be provided. The job will give exposure to various fencing jobs using the most modern equipment in serving our  Agricultural, Residential, Industrial  and Recreational markets.
Candidates should:
Be able to work as part of a team or on own
Have a good eye for detail and take pride in the overall appearance and quality of work
Be honest and ethical with high quality and performance standards
Be punctual
Have good communication skills
Always comply with health and safety standards
Ensure all equipment is properly maintained and properly used on site
Hold a full licence, including trailer
Have Tractor/Digger experience
Hold valid Safe Pass and Manual Handling certs
E-mail your CV to info@frsfencing.ie or call Gordon Kingston on 023 8844200 or complete online application form below.
Apply Online
Register your interest
View Other Jobs